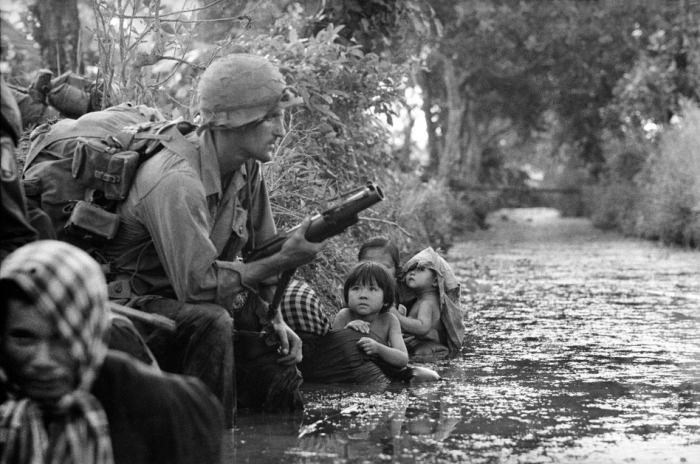 The Vietnam War ended 42 years ago. Many memories and the lessons learned from the war which is also called the "Indochina War 2" that occurred in 1957 and officially ended the 30 April 1975
The number of US troops killed in a brutal battle that reached almost 58 209 personnel is the highest record casualties of US troops after the second world war. However, the number of victims in the US and its allies more tense, reached 280 thousand -300 thousand people.
A moment later, one of the South Vietnamese air force pilots (ally) dropped napalm to the location of the refugee movement in which one of them is the child of the woman.
The bomb exploded issued a huge ball of fire devouring anything around it in a radius of 100 meters from the center of the explosion.